Mayor's Ball – Lisa May Foundation
Posted May 22nd, 2014 at 1:33 amNo Comments Yet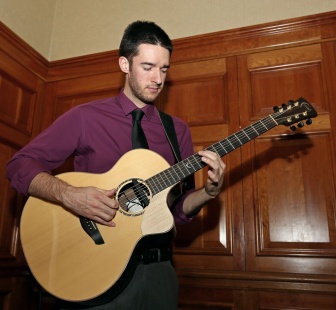 The Mayor's Ball, in aid of The Lisa May Foundation, was held at Pennyhill Park, a luxurious hotel and spa set in the countryside of Surrey. One of those gems, hidden from the road by a rather long driveway…

Having met Cheryl D'Cruz, the fundraising manager of the charity, at a music event at The Half Moon pub in Windlesham, I was asked to perform at the ball whilst guests were arriving and during their meal. I was happy to help out and it was fun to get dressed up and earn the experience of playing in a new environment. The evening was a massive success, with lots of money raised!
Since that evening I've been involved with the charity again, with one of my tunes, Shoreline, being used on the credits of their recent promotional video, linked below.
It's been a great experience putting in some time on charitable work and certainly something I'll continue to do in the future.
No Comments Yet