Bordon 999 Show – in aid of Help for Heroes and The Royal British Legion
Posted July 30th, 2014 at 1:21 am1 Comment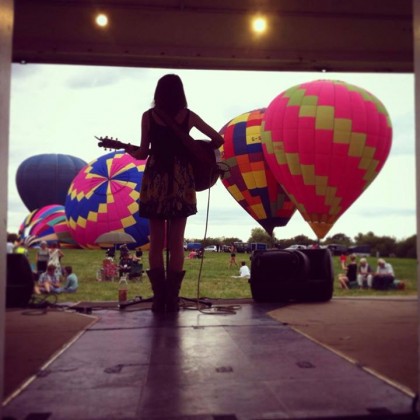 Another great charity gig, this time surrounded by emergency vehicles of varying ages, marching bands, bagpipes and firemen blowing up faux kitchens (fitchens?)
I lined up alongside a host of great local songsters to play in the second field for those that were relaxing in the sun and enjoying their BBQ munchings, while taking a break from the fires and sirens.
As tends to happen at these events, the timing was a bit all over the place and I ended up playing for far longer than I had expected to, as the friendly soundman was really enjoying what I was playing. Happy to ablige!
Once I was done, I grabbed a burger and joined the others lying in the long, comfy grass. Sunglasses on, enjoying the rest of the afternoon's music.
I met Richard and Calliopi of Cardboard Carousel, a local duo that I'd heard a lot about but never seen play. Playing guitar and electric double bass (a very cool looking instrument), they really didn't disappoint when they got up to play, despite having a little trouble contending with the bagpipes from the field next door!
The music for the show was organised by Paul Wingate. I will be taking part in another of his charity music events, The Concert for Cancer, in November 2015. Details can be found here.
Thanks to Claudia, for the use of her brilliantly timed photo. She's another great local talent, who played later on that afternoon.
One Commment
© Copyright 2011 Your Company